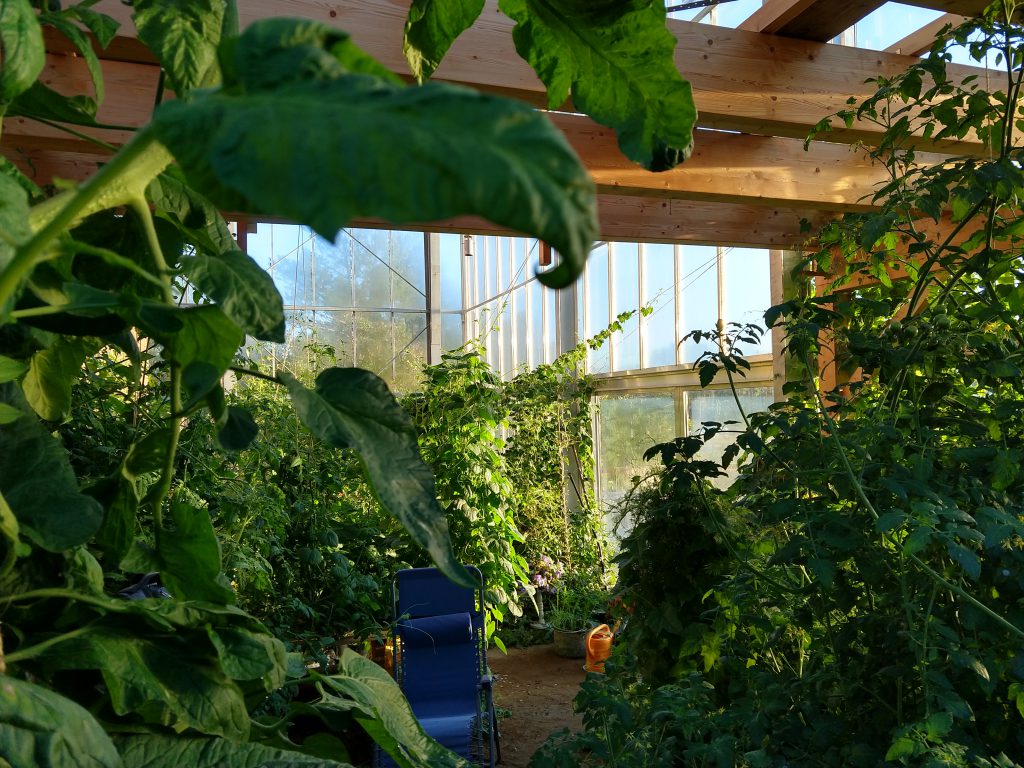 The rain is pouring down and melting the snow. The summer feels distant but things are starting to wake up in the greenhouse. The almond tree has been in full bloom a few weeks, tulips are pushing out of the ground. The strawberries are pushing new leafs as is the chives. Seeds has been sown for the coming season. Time to prepare!
We have been here for 11 months now. Very nice so far but time is running too fast. Last summer was hot and things grew like crazy. Hard to imagine the jungle now.
Time to start having open/guided tours! We have added one date, April 28 so far, more to come. Book your tickets under "events". A bit of confusion between English and Swedish in the web page plugin but it seems to work at least, albeit the link only shows up on the Swedish version of the page.
Some pictures from the year we have been here below.