Switching to english for our international visitors… Short recap of the project: Green house with a log house inside. Eden project in small scale. Positive sides are environmentally friendly, recycling of waste water, less energy consumption, home grown veggies, large living space as soon as the temperature is ok, cool house. Negatives: Risk of too high temperature during hot summer days, expensive.
So, 5 weeks of vacation has come to an end. The greenhouse was finished in early July by Drivadan and we could start building the log house. The first 12 shifts went up in a week but then it became harder. Especially the 10 meter long logs became too dangerous to lift high so we spent more than a week building a winch/hoist/traverse system to help lift and secure the larger logs. After that it was a little difficult to "tie" together the different pars of the house, i.e. over the doorways. The walls had shifted a little during construktion so we had to use a jack or winsch to push or pull the walls to the correct position.
Eventually we made it up to level 16/17 and could lay in the floor joist for the first floor. Now we could build a temporary floor to be able to continue the logs for the second floor. Nice to see the house become a reality! Many tonnes of wood moved.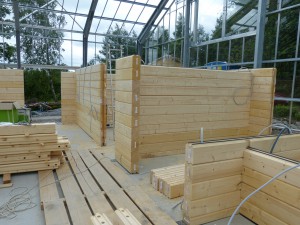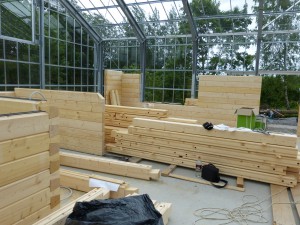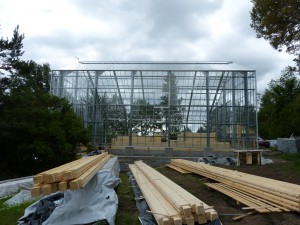 The longest logs, 10 m, a bit dangerous to handle. One bit my middle finger, still swollen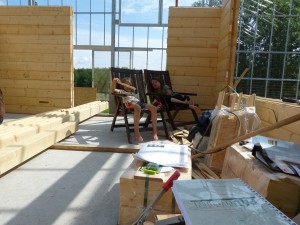 The kids helping out.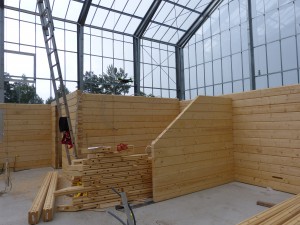 Logs around the staircase taking form.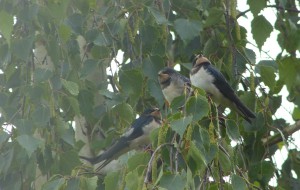 Relly nice to follow the wildlife around the house. One morning the barn swallows had left their nests and the young sat in our birch begging for food. Other days the pied wagtails and common buzzards left their nests.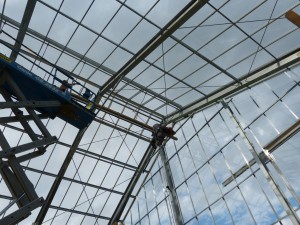 Acrobatics in the ceiling while setting up the winsch. Hot and cumbersome to climb around with a harnes on.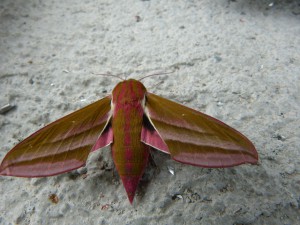 Alot of interresting moths find their way into the greenhouse.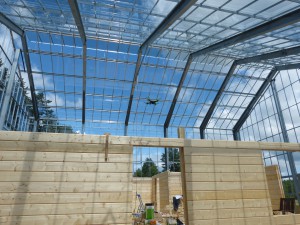 Got myself a quadrocopter, fun to fly in the greenhouse.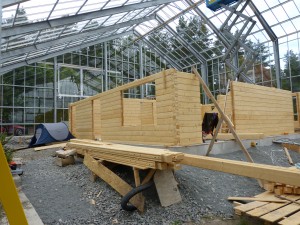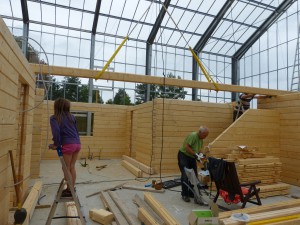 The winsch holding one of the large logs while we push it into position..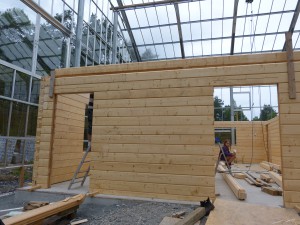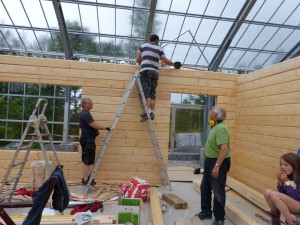 Hamering the wooden dowels that hold the logs together.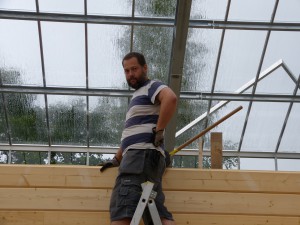 The master carpenter or something like that…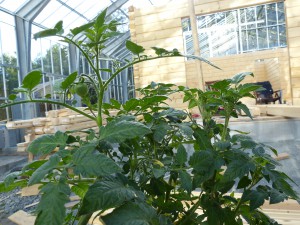 First plants, a bunch of tomatoplants. They seem to like it!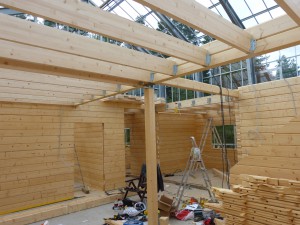 First floor joists going in.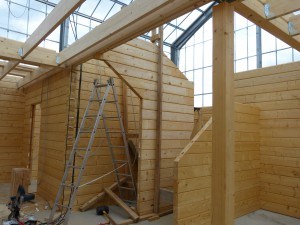 Staircase growing, one of the few things I designed. Somewhat proud.The stairs will go up between the first two walls, turn around and land on the first floor behind the middle section.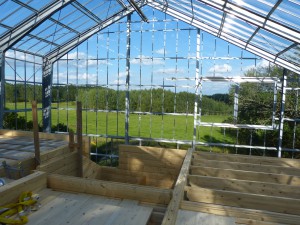 Finally one floor up and a temporary floor finished.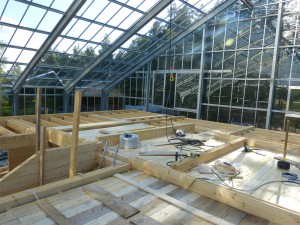 Now onwards with more logs for the walls before it is a little safer upstairs.